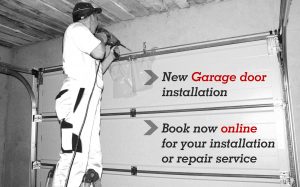 Features:
Free Brackets, Nuts and Bolts for Hanging the Openers
Removing old opener and Installing new opener ( No Disposal of old Opener )
Installing the Keypad outside the Garage
Installing the Safety Sensors
Stapling garage opener wires
Installing Wall Control
Programming the opener for remotes and Keypad
Using 2×4 wood plank to hook the rail above the door if required
One year warranty for installation
Note:
The technician cannot guarantee the openers wifi setup because it depends on the customer's wifi network. Its customer's responsibility to set up the app on the phone and follow the instructions as per the manufacturer using the manual or an online video.
The Technician will take responsibility if there is any manufacturing defect with the garage opener purchased by the customer. The customer has to pay for the decommissioning separately if there is a manufacturing defect in the opener.
The Technician will not take responsibility for syncing the home link between car and opener because car Homelink setups might take more time to sync depending on the year and make of the car.
Brands We Install:

Note: Currently we only serve the Greater Toronto Area in Ontario Canada for installations.