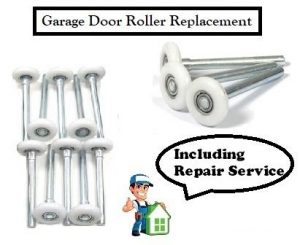 Free Delivery with the installation.
These Rollers are for Standard 7′ High Residential doors only.
Features:
2" 13 Bearings Nylon Roller with Zinc Plater Stem
4" Stem (Working Length = 3 1/4")
Bulged Shoulder
Rating : 75-LB Load @ 50,000 – 12' Door Cycles
White Nylon Tire for Quiet Operation
Package Includes:
Full Roller set of 10 for 8 ft x 7 ft Garage Door.
The Installer will remove the old rollers and install new rollers.
Free Shipping (Installer Brings Rollers with him)
Note: Currently we only serve the Greater Toronto Area in Ontario Canada for installations.